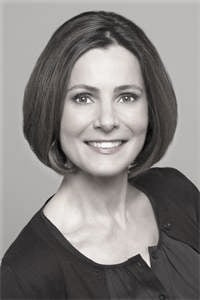 TREAT YOUR HANDS, FACE & FEET
A Warming Weekend with VERA WILLETT & CAROL NELSON
Dates: Saturday, February 15th & Sunday, February 16th, 2020
Fee: $175
As you are wrapped in blankets, resting in supported poses (restorative yoga), breathing in the essence of rose oil, your hands (Saturday AM), feet (Saturday PM) and face (Sunday AM) will be gently massaged into velvety warmth. Drawing upon the varied traditions of acupressure, foot reflexology, Qi gong and yoga, we'll optimize circulation and pamper our hands and feet – our conduits of giving, receiving and building energy!
About Vera:
Guest presenter, Vera Willett, Dr. Hauschka esthetician, is the owner & founder of Vera SkinCare located in Norwood, MA. She brings almost thirty years of experience and love from her hands to your body. Over the course of the weekend, for an additional fee, she'll also be available for 30-minute private treatments.
Saturday: 9:30AM – 12:00PM & 3:00PM – 5:00PM
Sunday: 9:30AM – 12:00PM
THE JOYS OF WALKING AND YOGA
Dates: Friday, March 27th – Sunday, March 29th
Fee: $250
"I have two doctors, my left leg and my right. When body and mind are out of gear (and those twin parts of me live in such close quarters that the one always catches melancholy from the other), I know that I shall have only to call in my doctors and I shall be well again." G.M. Trevelyan
Walking and yoga go hand in hand. Yoga is an extension of walking; walking prepares us for yoga. We will stroll a backcountry road, wander a woodland path or saunter a stretch of shoreline as a prelude to our yoga. Walks approximately 30 mins – 1 hour over easy terrain. There will be plenty of free time over the weekend to sit by the healing ocean waters, schedule a massage or just BE. Teas, beverages, and snacks will be provided. No cell phones or bags.
Schedule as follows:
Friday: 3:30PM – 6:30PM
Saturday: 9:00AM – 12:00PM
Sunday: 10:00AM – 1:00PM
JOHN STIRK WEEKEND
Dates: May 1st – May 3rd, 2020
Fee: $425
John's unique approach and brilliant presentation is a not-to-be-missed experience. Always touching upon what is universal in the practice, he brings something for everyone, from seasoned practitioners to beginners. He has an uncanny ability to take us to the "heart" of the matter and hold us in its depth. A true master, John's teaching is a gift.
About John:
John Stirk has been teaching yoga and mind-body movement for 40 years. Based in London and East Sussex in the UK, he has recently published his third book: The Original Body – Primal Movement for Yoga Teachers. John graduated as an osteopath in 1983 from the College of Osteopaths in London, where he subsequently lectured in bio-mechanics and practical osteopathy and was made a fellow of the college. The influence of R.D. Laing, with whom he ran body/mind workshops, classical osteopathy, B.K.S. Iyengar, Vanda Scaravelli, with whom he had personal tuition for several years, and Krisnamurti, has confirmed his belief in finding it in and for oneself.
Schedule as follows:
Friday: 7:00PM – 9:00PM
Saturday: 9:30AM – 11:30AM & 4:00PM – 6:00PM
Sunday: 9:30AM – 11:30AM
MEMORIAL DAY WEEKEND DAILY YOGA
Dates: May 21st – May 24th, 2020
Fee: $25 per class
Special Island event, Martha's Vineyard Environmental Film Festival, a stimulating green weekend of films, discussions, Q&A's and more.
Schedule as follows:
Thursday: 9:00AM – 10:30AM
Friday: 9:00AM – 10:30AM
Saturday: 9:00AM – 10:30AM
Sunday: 9:00AM – 10:30AM
ANNUAL SUMMER SOLSTICE HEALING RETREAT
THE CHEMISTRY OF COMFORT & LOVE with FERN ISRAEL & CAROL NELSON
Dates: June 19th – June 21st, 2020
Fee: $425
*Approved for LMHC 12 CEUS
"There is a feeling, a movement akin to love. It flows quietly, is not overly demonstrative, is texturally soft, and is supported by an inner strength. This feeling applies to the body and to a way of being." –John Stirk
Science has proven that stress is a major factor underlying illness and disease. There exists within our very being the capacity to reverse these debilitating effects: the chemistry of comfort and love. Refresh, restore and renew yourself with Restorative Yoga, Mindfulness Meditation, PanGu Mystical Qigong and Tapas Acupressure Technique. Fern Israel and Carol Nelson, friends for 40 years, have a palpable energy that provides an environment of deep healing greater than the sum of the various practices.
About Fern:
Fern Ross Israel, MA LMHC is a licensed mental health counselor and experienced yoga teacher. She specializes in the use of energy therapies for mind/body/soul healing. Fern's compassionate work can be seen with Morrie Shwartz, the Brandeis professor whose journey was highlighted in the NYT's best selling book, Tuesday's with Morrie. Fern is also a Teacher/Trainer of PanGu Mystical Qi Gong and Tapas Acupressure Technique.
Schedule as follows:
Friday: 3:00PM – 6:00PM
Saturday: 9:00PM – 12:00PM & 5:00PM – 6:00PM (followed by dinner on the deck, weather permitting)
Sunday: 9:00AM – 12:00PM